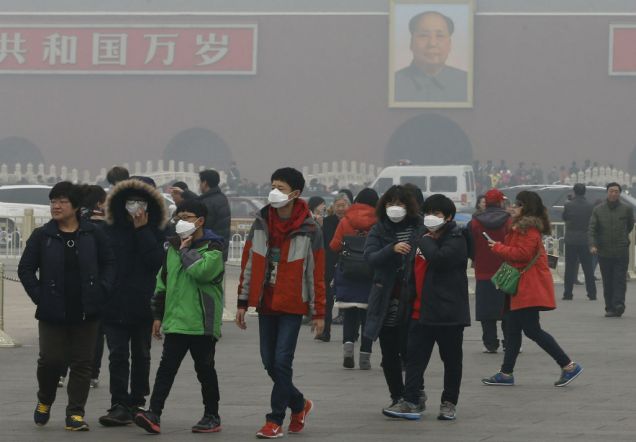 17-03-14
What does security mean to you? That's the question we're asking bloggers from different regions of the world in the run-up to our TEDxHagueAcademySalon on Secure Societies.
In China, security is about the freedom from fears that are woven into the fabric of daily life, says blogger Wenjing Fan.
By Wenjing Fan
What is happiness? There might be millions of definitions, though all of them have a premise which is a sense of security. Security means not having not having to endure fear. Security means being able to get home safely when you travel. Security means not ending up in an intensive care unit for telling the truth. Security means not having your emotions exploited by anyone else.
On 1 March, China became shrouded in the darkness of fear and panic. A gang of masked assailants carried out a series of knife attacks in Kunming railway station, killing at least 29 people and leaving more than 140 injured. Just a week later, a Malaysia Airlines plane went missing with 227 passengers on board, including 153 Chinese and 38 Malaysians. Two were children. Only when you experience a period of loss can you truly understand the meaning of happiness and security.
With the dramatic economic growth of the past thirty years, China has helped millions of people out of poverty. Whether you are from a rural area or a big city, you can now easily enjoy better food, more clothes and more entertainment than before.
But there is still a long way to go before Chinese people are able to feel a sense of security at the bottom of their hearts. Obviously, it is not simply good food, expensive clothes or more modern high-rises that can solve the problem.
Insecurity day to day
For a women living in China, security can also merely be about everyday matters.
When you wake up in the morning, security means easily being able to find a bottle of pure milk without any chemical additives.
When you send your kids to kindergarten, security means being able to trust their teachers totally instead of worrying whether your children will suffer teasing or violence.
When you work in a company, security means not having to worry about how to get round all the rules on top of finishing your tasks.
When you walk down the street or travel by public transportation, security means being able go out without a mask and rely on the timetable.
When you get back home at the weekend, security means that when you're sitting with your family, no one will suddenly inform you that you have to move out to make way for public construction works.
Security depends on material goods but at the same time even more on a sound system. It is meaningless to argue whether human beings are born good or evil. If everyone in society lives within a sound system, then the behavior of others becomes predictable and security is guaranteed.
What does security mean if you're living in the world's most dangerous country? Read Dima Nicolas' blog on everyday life in Syria, as the conflict enters its fourth year.
What does security mean from the perspective of a young African woman? Read Rosebell Kagumire's blog on the day-to-day struggle against discrimination.
Read about Freeweibo: beating the Chinese internet censor
Image: ANP Photo