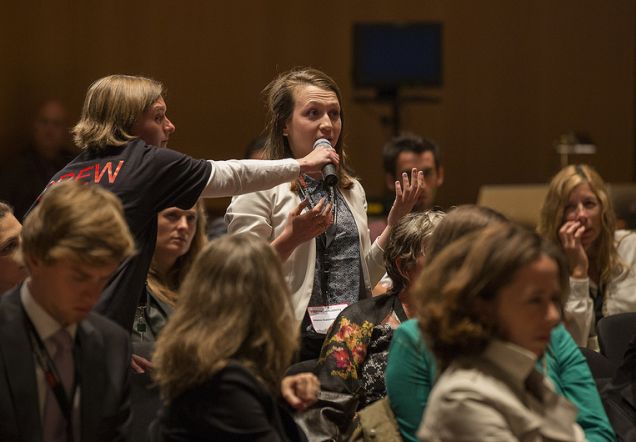 Tuesday, September 10, 2013 - 13:27
Wondering what the audience thought about our speakers? Well, you've come to the right place. Our press team spoke to a bunch of audience members to hear about their experience at the TEDxHagueAcademy.
Have a listen to what people thought about Vithika Yadav's talk, "Stop sexual violence in India - let's talk about sex."
Jean Paul Samputu spoke about forgiveness being an unpopular weapon at the TEDxHagueAcademy. He was referring to the process of peace and reconciliation after a society shares horrifying experiences. This video includes audience reactions to his powerful speech
Faisal Attrache spoke about his latest documentary project about inter-personal connections in a Syrian refugee camp at TEDxHagueAcademy. Here are some reactions from the audience to Faisal's amazing talk.