Wednesday, March 19, 2014 - 17:59
Backstage at TEDxHagueAcademySalon Secure Societies, the excitement is mounting. At lightning speed a lecture hall has become a forum for ideas worth spreading.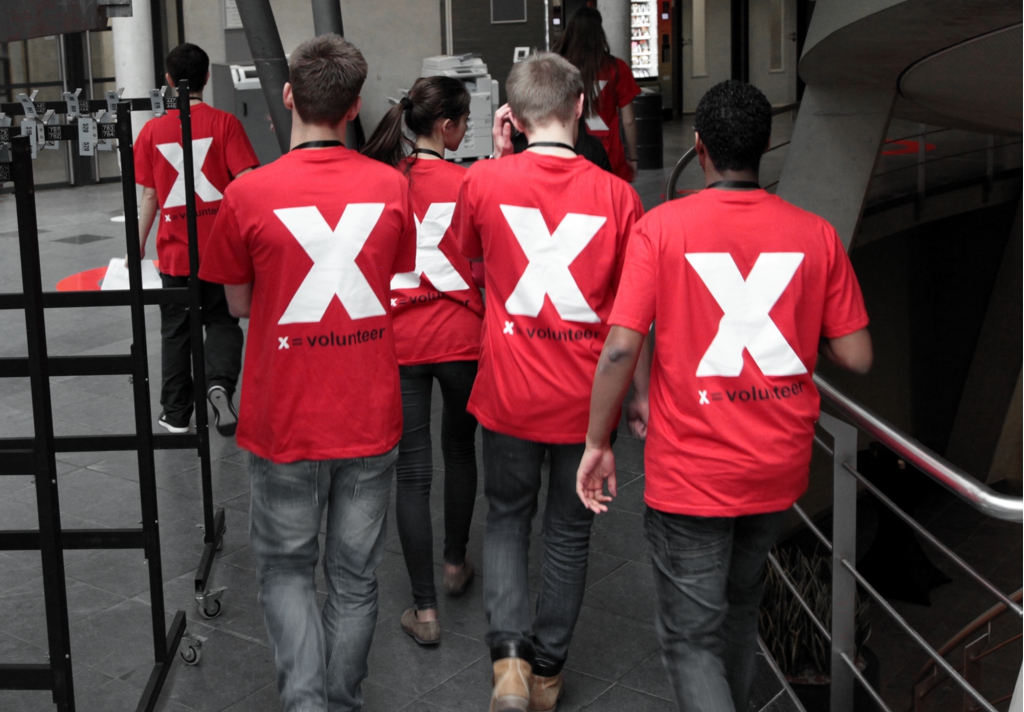 Meanwhile, in the rehearsal room, the fascinating people with the bright ideas are limbering up. Kianoush Ramezani is deep in conversation with But Klaasen. Ken Luongo has finished giving an interview and is chatting with Andro Vos. The kind of chat that goes…
"So what's your talk about then?"
"Oh, it's about how can we address global nuclear security in the 21st century."
Speakers' coach Deborah Abrahams hands out good luck cards to her high-powered protégés. Then a dry run gets underway, with host Ikenna Azuike taking everyone through their entrances and exits.
"OK, you're still standing there, everyone's clapping – hey, tone it down it's never going to be that loud!" In typical Ikenna style, he has everyone laughing and relaxed.
"Right, now Sander… you come on, blah blah blah, tattoos, tattoos. Great talk, off you go! And now it's the drone-maker Lucas van Oostrum… and that's it everybody, thank you for a great TEDxHagueAcademy. It's been brilliant, and good night!"
And everyone bustles off down to the auditorium to get started on an evening of inspiration. Stay glued to your screen and watch the live stream as the event unfolds.