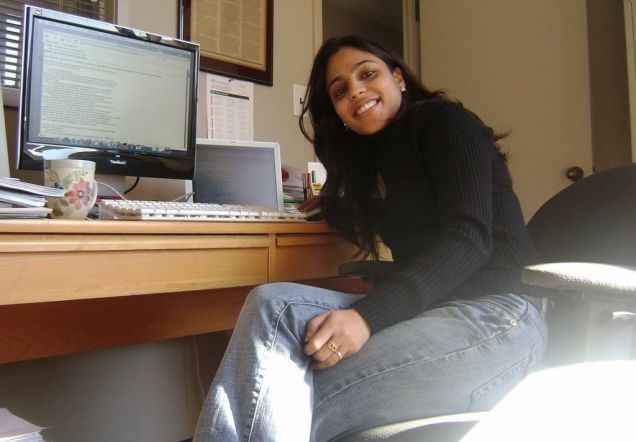 Wednesday, August 21, 2013 - 17:50
When Vithika Yadav responded to our vacancy for a colleague to help launch Love Matters India, she included 5 references.
Their responses came from surprising corners; the Amazon basin, Bangkok and Phnom Penh, from her former colleagues in the fight against sexual slavery.
People said things like  "Vithika is sharp, stylish and insightful". "She is caring and a joy to work with", "She is diligent, responsible, driven and inspiring."
By this time I was getting a little anxious. She was the front runner by such a wide margin I worried we would lose her before we even started. As if smelling my fear, the next referee wrote "Don't let her get away. Vithika is Gold". Needless to say, we hired her and never looked back. Thanks to Vithika millions of people in India now have access to good information on sexual health.
The Love Matters project is doing some truly edgy work on a hugely controversial subject. You would be forgiven for imagining a tough-talking lady in this challenging role. By contrast, Vithika is possibly the most polite and diplomatic person I know - but she uses these gentle qualities in the most devastating way. I've seen her in action.
Her considerate attention can erode the will of the most stubborn government official. With cheerful optimism, she unglues barnacle-like resistance to talking openly about the sexual health issues that really matter.Vithika uses respect for others, her sense of dignity and her personal vision to pry open doors which were closed for far too long.
I hope I will never have to write a reference letter for Vithika, because I want her to remain on this project for a very long time. But if I did, I would simply plagiarize my predecessor and say "Vithika is Gold".
Michele Ernsting, Head of department for Africa and Latin America at Radio Netherlands Wordwide