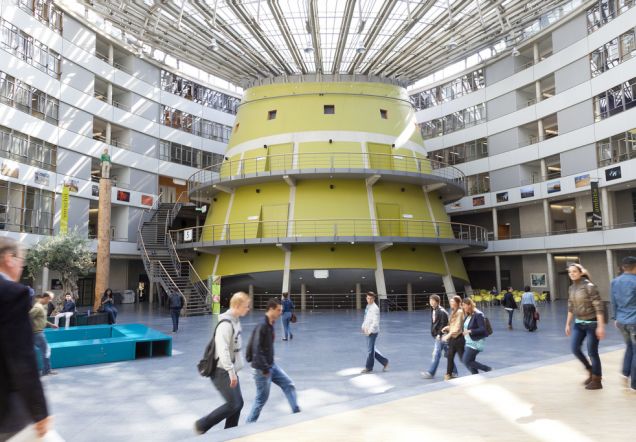 Monday, February 3, 2014 - 14:42
A lot of people in The Hague don't know that we have our very own university here: The Hague University of Applied Sciences. For some Dutch people it's the place they knew as de Haagse Hooge School – a technical institution. But this place has undergone a huge transformation in recent years, while building its profile in the city, and all over the world - so for a TEDx event, it's a great venue.
To start with there are more than 20,000 students. It's huge! And it's very international. I don't know what proportion is non-Dutch. But every time I walk onto campus I'm struck by the cacophony of different languages.
And, as a university, the THU has developed a lot of programmes directly linked to The Hague's identity of city of Peace and Justice – law, international communication and safety and security management – for example. So, via the university, we even get expert student volunteers who have a speciality in our new Salon subject – Secure Societies.
And THU has a superb auditorium with a great stage - look at it, it's that green rocketship in the photo -  and some really nice space for us all to interact during the evening.
For TEDxHagueAcademy this is a basic win-win situation and we are very thankful to all the staff at THU who have made it possible for us to work together on this event.
Janet Anderson