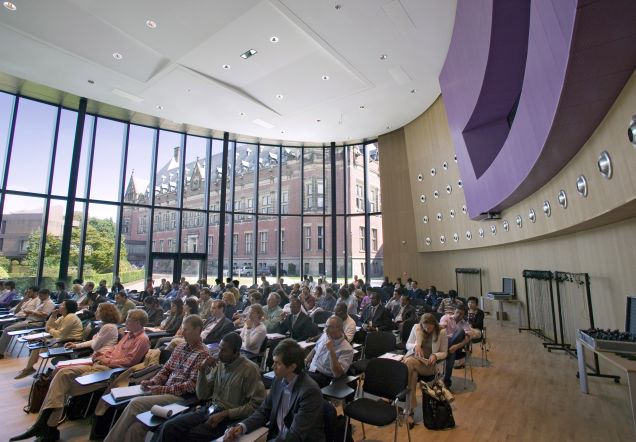 Sunday, August 18, 2013 - 14:44
If you want to be part of TEDxHagueAcademy, why not organise your own viewing party?
We are looking for partners who would like to set up a viewing party at their university, embassy, law firm, museum, etc.
The next best thing to being there...
Outreach is extremely important to us. TEDx is all about spreading inspiring stories and ideas. But there are limited seats available at our venue - the Peace Palace. 
We will be livestreaming the event from approximately 0900-1800 CET on September 9. You can interact with us through Twitter and Facebook. However, if this is not possible (due to time difference), you can hold your viewing party of the talks - which will be available on our website - shortly afterwards. 
If you set up a viewing party, why not add in your own local speaker? And record the event on video or photo and send it to us. Use the hashtag #tTEDxHagueAcademy for anything you put on Flickr. 
Viewing parties are independently organised and financed by the local organiser, in agreement with us. The viewing parties will be featured on our website, and included in the publicity plans.
Contact: info@tedxhagueacademy.org